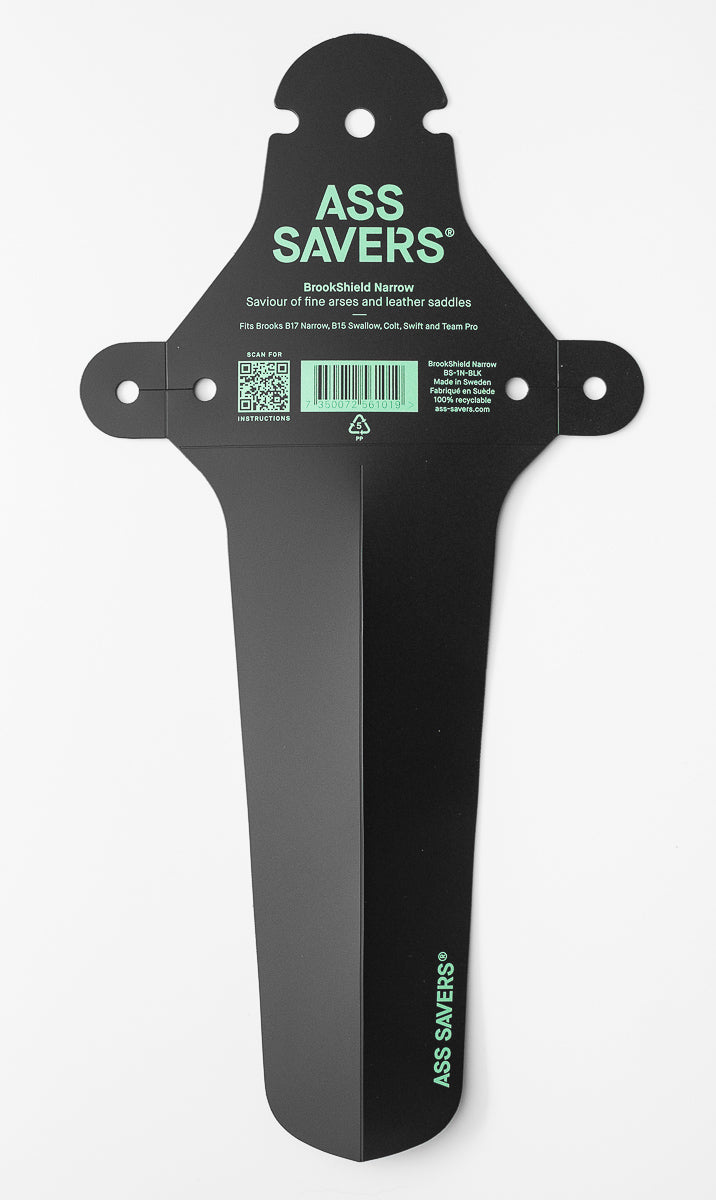 BrookShield
---
---
The perfect match for your comfy Brooks leather saddle.
---
---
---
Specifically designed for "Old Style" Brooks leather saddles
Protects the leather from wet spray
Two sizes gives perfect fit
Can be stored under the saddle when not used
Made in Sweden
Meet BrookShield, the mudguard of your wet dreams. With a superb fit and extended reach, it sits perfectly on your BROOKS saddle.
Not only does it save your ass from the wet stripe, it also function as a protector of the leather saddle which otherwise can easily be destroyed by the notorious road spray from your back wheel.
Although developed especially for BROOKS saddles, it also provides a good fit for other similar "old style" leather saddles such as IDEALE, BLB Mosquito to name a few. Choose your BROOKS model from the the drop list above. Does not fit coil spring saddles.
For Brooks Cambium models, please use ASS SAVER Regular or Big.
Material: 0,8 mm PP (polypropylene), 100% recyclable
Weight: 18 grams (Narrow), 20 grams (Wide)
Measures: 329 x 166 mm (Narrow), 333 x 179 mm (Wide)
Made in Sweden
---