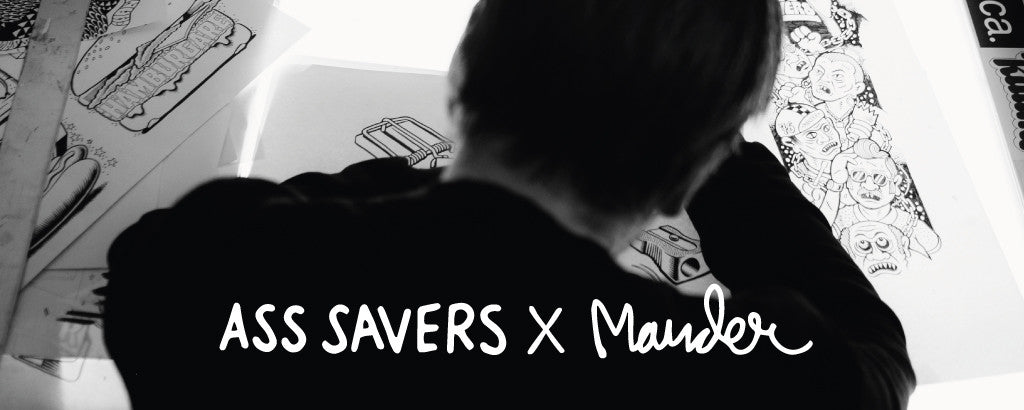 ---
INTRODUCING KOLLECTION SERIES
We've always seen our products as a canvas on which we can build exciting collaborations. The Kollection Series is a space for deeper explorations with designers and artists that we admire. It doesn't have a target group and it doesn't aim to please anyone's eyes except our own. We just hope that you share our stoke for great stuff. 
MANDER KOLLECTION
The first Kollaborator is Swedish illustrator "MANDER. Martin Ander has created a name for himself as a unique artist with an eye for details. The style is deeply rooted in 70's comics, mashed up with graffiti and dark humor references. Check out the Kollection below or
read our interview with Martin here.
---
---