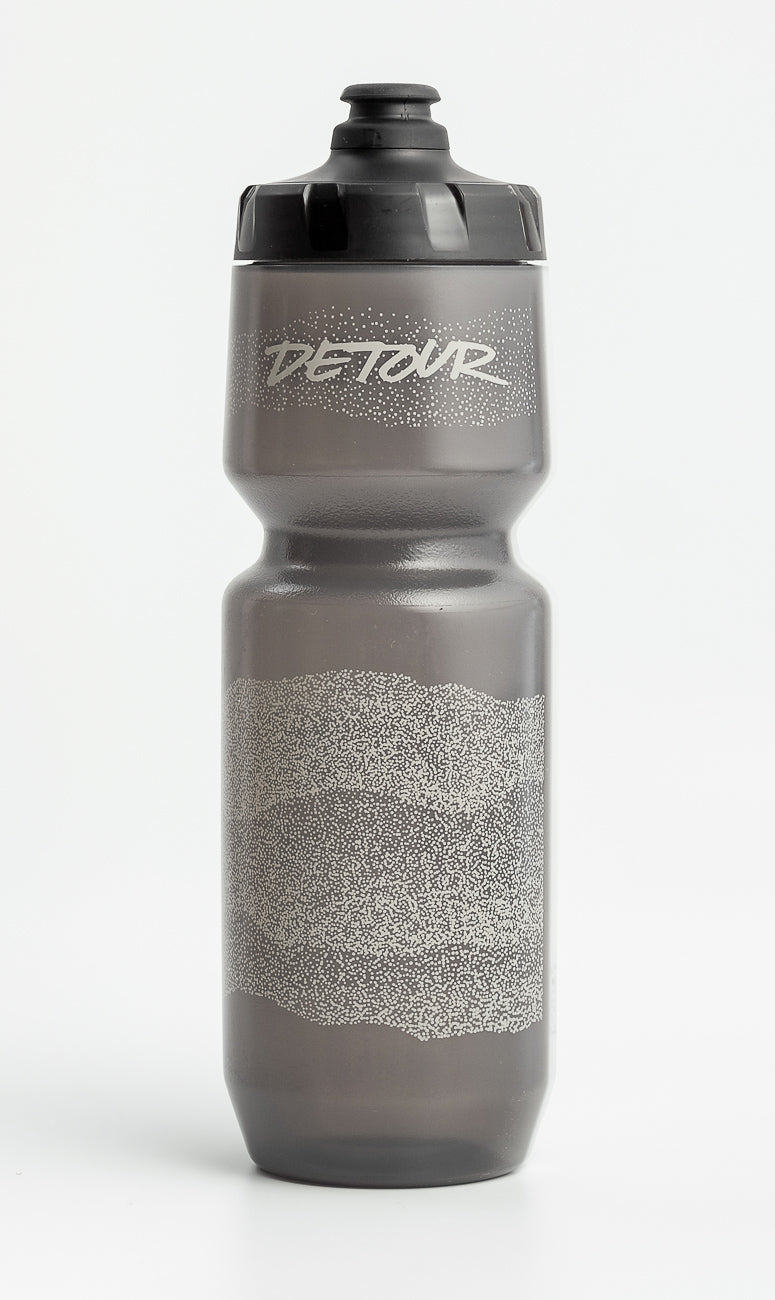 Purist Bottle Detour
---
---
---
---
A Purist bottle (26oz/750ml) from Specialized crowns the Detour Kollection and is available in very limited numbers. First come, first serve!
The bottles from Specialized are our favorites. Boasting what's called "Pure Taste Technology", it really last longer than other bottles. Even when your out on the road for days and don't have access to a dishwasher, this thing keeps the water as fresh as a mountain creek!
The Detour Kollection is a tribute to those who finds a roadblock as the mark of something great ahead, rather than a dead end.
Visually the Detour Kollection is inspired by the mind-blowing scenery of the Torino-Nice Rally, a 700 km self sustained bikepacking event in the French-Italian alps. During the 2018 edition, designer Jesper Jonsson and Ass Savers founder Staffan Widell shared a bivouac on the last night of the event, overlooking a spectacular sunset over the last mountain range before the finish in Nice.
Don't forget to check out the rest of the Detour Kollection! 
---