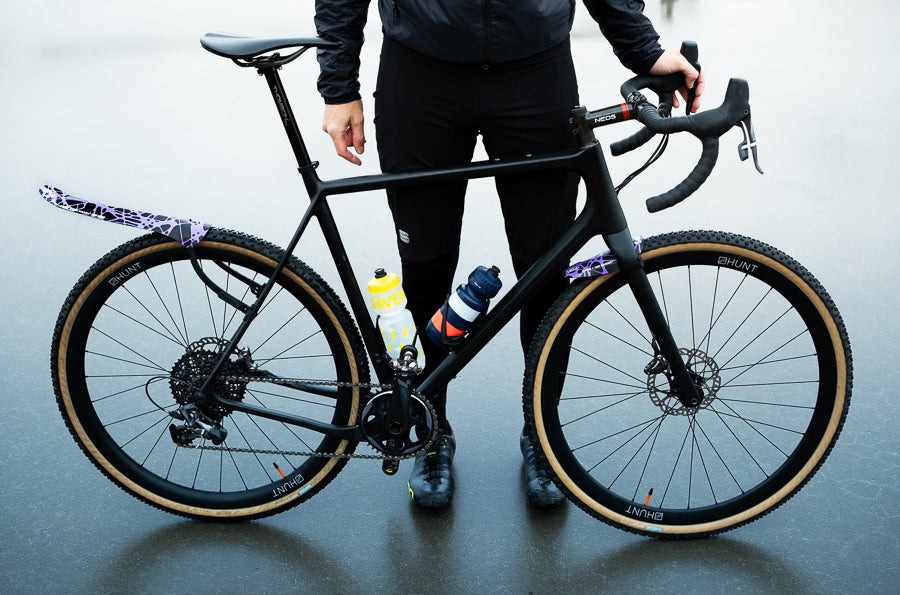 Win Wing 2 Gravel SQUID
---
---
SQUID up your life!
---
---
---
Full backside rider protection from the knee and up
Reinforced patent pending wishbone technology
Attaches in seconds to every bike, requires no tools
Including frame protection stickers
Suitable for tire widths up to 60 mm

Win Wing 2 is here! Stronger, gentler and darker, the fastest clip-on gravel mudguard on the market just got even better! Together with SQUID Bikes, we developed the industry's first detergent generated fender design in a never-to-be-unseen power-purple! 
The Win Wing 2 Gravel fits practically any gravel bike, protecting the rider in even the worst conditions. No matter the terrain, on-road or off, the Win Wing won't rattle or jam, and with only 72g, you won't even notice it's there.

Looking for something on the front? Check out the matching Mudder Mini!

---