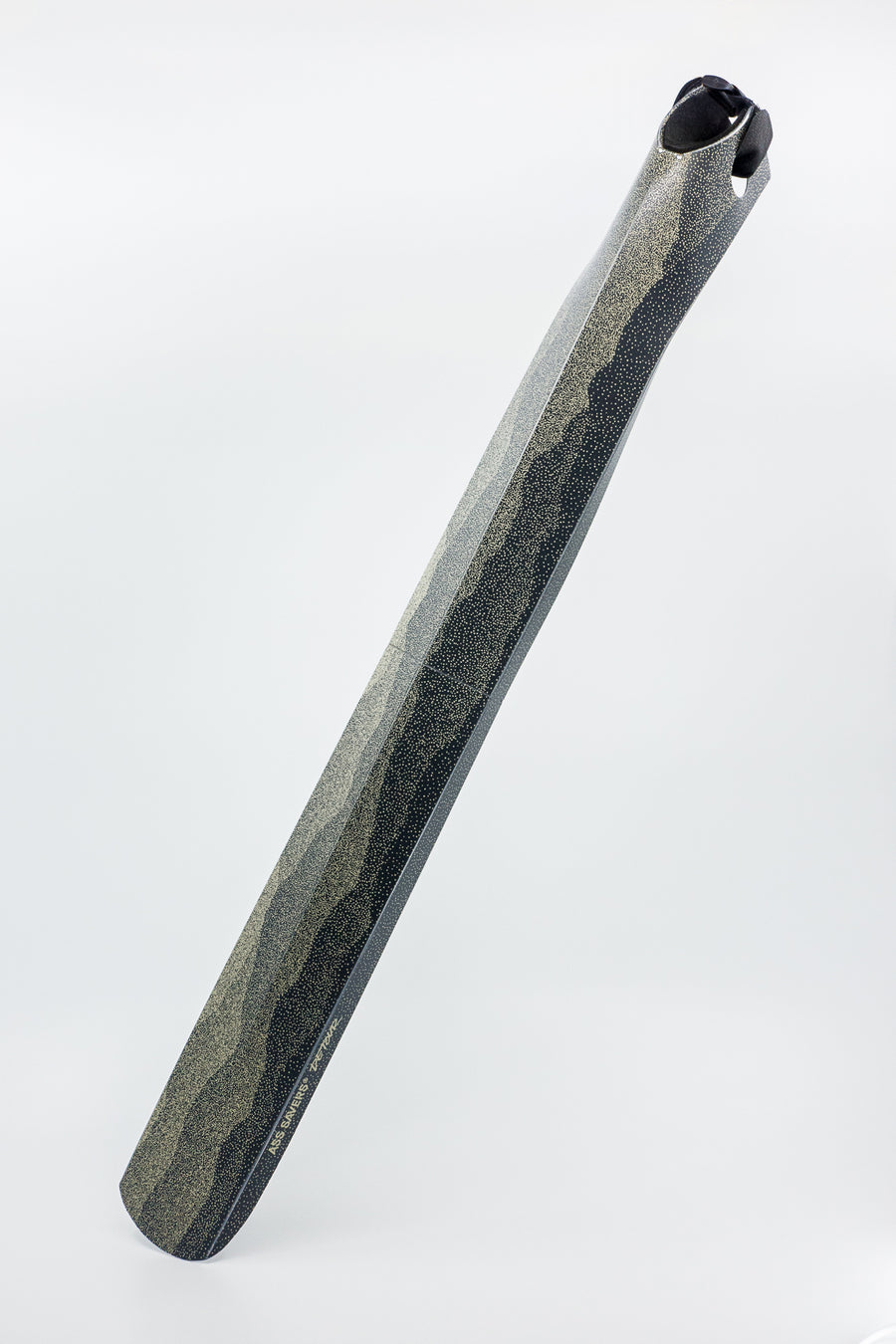 Fendor Bendor Big Detour
---
---
The ultimate lightweight gravel mudguard
---
---
---
Easy to fit, no tools required 
Perfect for Bikepacking or Gravel
Super lightweight, only 61 grams
Protects your bags from dirt and water
Designed by Jesper Jonsson
FENDOR BENDOR Big is ideal for bikepacking and gravel biking. Strong enough to handle really muddy conditions but flexible enough to not break while being bashed around. The width is optimized for tire sizes commonly used by gravel cyclists. Mounted close to the rear tire it will protect your saddle bag as well as the rider from road muck and water. It attaches to virtually any bike in seconds, without the use of tools.
The Detour Kollection is a tribute to those who finds a roadblock as the mark of something great ahead, rather than a dead end.
Most bikepacking gear is not 100% waterproof and a good set of fenders can save you from the misery of having a wet sleeping bag or clothes at the end of the day. Even if your gear is fully waterproof, you will appreciate the lack of mud on your bags when you stop to get a jacket out or when you bring them into the tent after a rough day in the saddle. The full kit adds less than 85 grams to your total weight, making it ideal for ultralight bikepacking.
Visually the Detour Kollection is inspired by the mind-blowing scenery of the Torino-Nice Rally, a 700 km selfsustained gravel event in the French-Italian alps. During the 2018 edition, designer Jesper Jonsson and Ass Savers founder Staffan Widell shared a bivouac on the last night of the event, overlooking a spectacular sunset over the last mountain range before the finish in Nice.
Don't forget to check out the rest of the Detour Kollection! 
Technical data
Measures: 555x80 mm (effective)
Weight: 61 g
Material: 1 mm PP (Polypropylene)
Fit
The Fendor Bendor fits all frames with standard seat stays. It's self supportive and doesn't require support from the brake bridge or the seat stays. It can also be mounted directly on a seat post (as low as possible for best effect). The Fendor Bendor will not fit if you have monostay frame or center pull brake.
Prefold
The scoring lines along the fender need to be folded hard in order to give the it the necessary rigidity and strength. Take extra care to fold down the outer edges to make sure your Fendor Bendor is functioning properly.
Frame protection
Each Fendor Bendor is delivered with a small set of transparent 3M polyurethane protection stickers. Use these to protect your seat stays from scratches from the fender.
Storage
The Fendor Bendor Big can be folded in half for easy storage in a backpack or strapped on your bikepacking gear.
---